We recognize that all our patients are unique and deserve to receive orthodontic care that reflects their individual needs. Our experienced and talented team is committed to working with you and your family to create a comfortable, stress-free, and rewarding orthodontic experience every time you visit our practice.
We are pleased to welcome you and your family, and we look forward to working with you.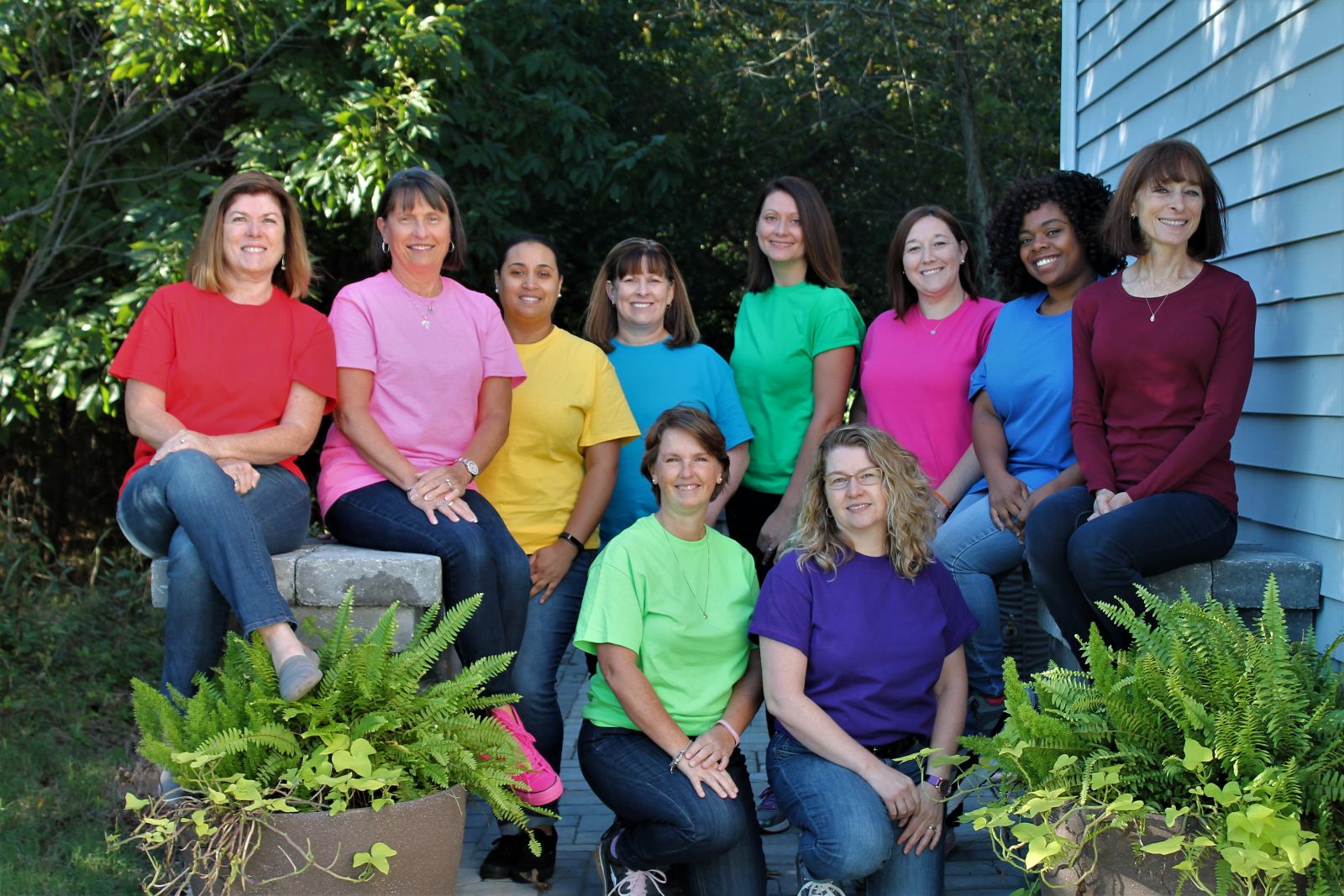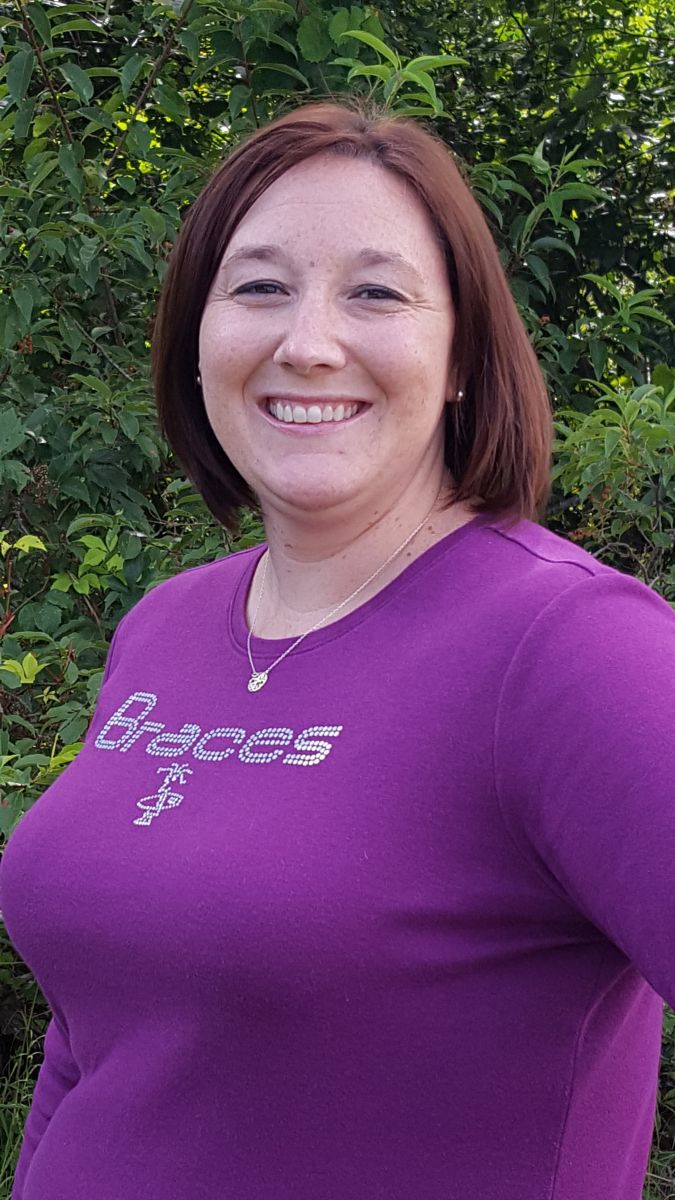 Amber
Treatment Coordinator / Clinical Technician
Amber joined Dr. Rubenstein's team in April of 2017. She came to us with 17 years of othodontic experience. She is excited to be a part of a wonderful team where our patient's experience is always first priority. She looks forward to meeting new patients and being a friendly face throughout their treatment.
When Amber is not with her work family, she enjoys down time at home with her husband and 3 children.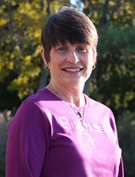 Cathy
Front Office Coordinator / Bookkeeper
Cathy became a part of our team in 1993 after spending nine years as an administrative assistant for a prosthodontist in Washington, D.C. As a people person, Cathy enjoys doing her best to meet the individual needs of our patients. She likes the casual and fun, yet professional, atmosphere that both Dr. Rubenstein and her staff create in the office!
Away from the office, Cathy keeps herself busy with her five grandchildren, and as a "pastor's wife": her husband serves as pastor of Newington Baptist Church in Gloucester.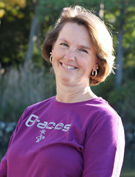 Cindy
Administrative Assistant
Cindy began her career in orthodontics as a part of Dr. Rubenstein's team in 1994. She enjoys every aspect of her job, especially the contact she has with our patients and their families. She appreciates the friendships she has developed with both our patients and families, as well as her co-workers. She feels that the family-like atmosphere in the office mirrors the family feel of her church.
Cindy and her husband have two grown children and six grandchildren.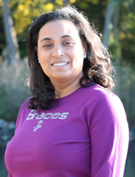 DiNora
Clinical Technician / Bilingual
DiNora joined our team in 2004. She is currently working part-time while also taking time to pursue her dream of becoming a dental hygienist. DiNora likes to spend time getting to know her patients. She enjoys being a part of a team that values their patients' care and appreciates the opportunities for professional growth that Dr. Rubenstein provides through continuing education classes.
In her spare time, DiNora enjoys spending time with her son and catching up with friends and family.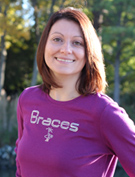 Elena
Clinical Technician / Bilingual
Elena joined Dr. Rubenstein's team in 2015. She has general dentistry experience and is really excited to be a part of Dr. Rubenstein's team, where everyone is highly focused on understanding the expectation of the patient and working together to achieve the desired goals.
Elena is from Livorno, a port city in Tuscany, Italy. She enjoys spending time with her husband and two children traveling and biking.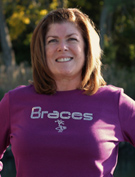 Esther
Financial Administrator
Esther has orthodontic and dental assisting experience that led her here in 1993. She values her role in the team as the facilitator of our patients' financials and aiding them in obtaining their maximum insurance benefit. She loves Dr. Rubenstein's ability to relate to all her patients, both children and adults. She also admires the team's ability to make our patients feel a valued part of our orthodontic family.
Away from the office, Esther and her husband enjoy spending time with their family, including their five beautiful granddaughters.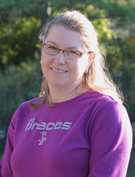 Jennifer
Clinical / Lab Technician
Jennifer has been with our team since 2001. Before venturing into the field of orthodontics, she worked in general dentistry. She specializes in the fabrication of our invisible retainers and enjoys the challenge of making a retainer that fits well. She also enjoys the friendships that she has made while working with Dr. Rubenstein.
Jennifer enjoys time off with her husband and their three children.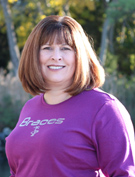 Kathy
Treatment Coordinator / Clinical Technician
Kathy joined Dr. Rubenstein's practice in 1994 and has learned all clinical aspects of orthodontic treatment. Her first experience in the field of orthodontics took place while she was in high school, where she learned how to assist her own orthodontist in New York. Kathy is currently specializing in working with all of our Invisalign® cases and helping patients to understand their particular treatment needs. She admires Dr. Rubenstein's commitment to quality care and appreciates that she provides her team with opportunities for growth through continuing education classes.
Kathy's free time is spent with her two grown daughters.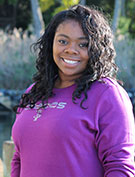 LaKisha
Treatment Coordinator / Clinical Technician
LaKisha has been a part of our team since 2005. LaKisha loves singing and making our patients laugh! Family is very important to her and that's what she likes about working for Dr. Rubenstein—she treats each patient like they're family. LaKisha loves working with Dr. Rubenstein and our team to give patients a wonderful new smile. She enjoys spending time with her husband and three children. In her free time, she enjoys cooking and having fun with family and friends.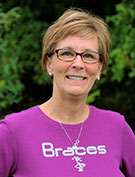 Suzanne
Clinical Technician / Financial Administrative Assistant
Suzanne has worked in the dental field for over 20 years and actually started her orthodontic career with Dr. Rubenstein in 1993. She is excited about being a part of Dr. Rubenstein's office again and being part of a team that is dedicated to providing quality care. When Suzanne is not working, she enjoys traveling with her 3 children and being outside doing anything from biking, gardening to just relaxing with a good book or crocheting.